Provider Scheduling Specialties
Optimized scheduling solutions for 100-plus specialties
When it comes to provider scheduling, every specialty operates differently and has its own set of priorities. Lightning Bolt offers each specialty a customized and scalable solution tailored to your specialty's unique needs.
We Optimize Provider Scheduling for Over 100
Specialties and Subspecialties
If you don't see yours listed below, get in touch with one of our scheduling experts to learn how we provide tailored solutions for any use case and care setting.
Allergy

Dental

Dermatology

Endocrinology

ENT

Family Medicine

Gastroenterology

General Surgery

Genetics

Geriatrics

Infectious Disease
Intensivists/CC

Mental Health

Nephrology

Neurology

Neurosurgery

Nuclear Medicine

Occupational Medicine

Oncology

Ophthalmology

Orthopedic Surgery

Pathology
Pediatrics

Plastic Surgery

Podiatry

Pulmonary

Radiation Oncology

Rehab

Residents

Rheumatology

Thoracic Surgery

Transplant

Urology
See How Lightning Bolt Works for Your Specialty
We provide optimized scheduling solutions for hospitals, health systems, medical practices, and even veterinary clinics. Regardless of the specialty you're working with, you can use Lightning Bolt to:
Fairly distribute work across providers
Reduce time spent building and managing schedules by up to 90%
Improve scheduling processes for administrator, provider, patient, and organizational needs
Access centralized, up-to-date schedules
"Lightning Bolt's software generates a schedule that's optimized for the unique needs of each of the providers."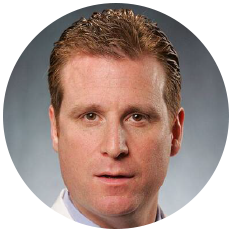 Dr. Kenneth Serio
Scheduling Physician Scripps Medical Group
Trusted by Leading Health Organizations